Canvas gives the photo a timeless look and character to a room.
People have been painting on canvas for centuries. The technology nowadays allows us to apply different photos and pictures on canvas via computers and printers. The dignity and originality of this fabric has not changed during the years. There is something unique about printed photo on canvas. It is a good opportunity to add modern design accent and bring memories of important people and nostalgic places to a room. It is a good opportunity to create original interior designs at home or work.
In order to give a photo on canvas the best impression it has to be stretched on to a frame. We offer 2 cm deep stretcher bars and if desired, canvas print without frames. This is a comfortable solution if you want to transport the picture.
We like to say – canvas forgives. It means that you can print photos on canvas, that have been taken with, e.g. cell phones. Their resolution is too weak to print on photopaper.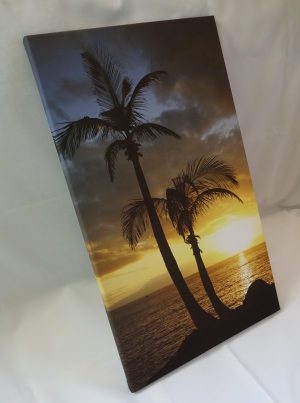 There is a sawtooth hanger behind the canvas (free of charge, middle picture on the right), that you can use to hang the canvas on a screw on the wall. If you wish, you can order a canvas hanging kit (bottom picture on the right). There is a hanger, a hook and two nails in the kit. The advantage of the hanging kit is that the canvas is placed directly against the wall. The price of the hanging kit is 1 €.
We have four different canvas materials. Click on the canvas name to read the description.
You can print other interesting pictures on a canvas besides photos – take a look!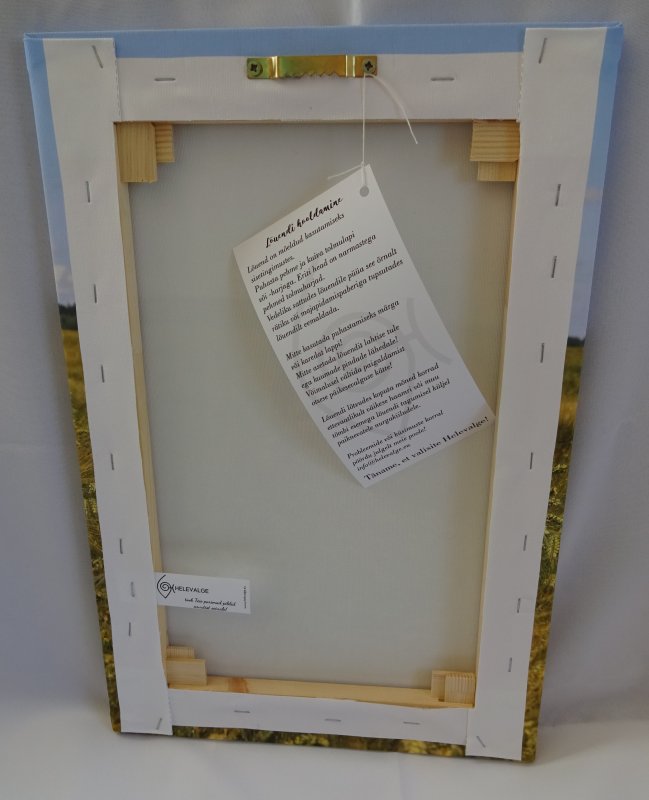 Canvas from behind, with sawtooth hanger.